we managed to write something
"Genesis Of Evil"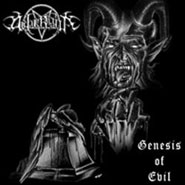 Black metal from Italy? It's the joke that never grows old. If Handful Of Hate wasn't enough to forever turn you away from Meditterranean black metal, this band certainly will. "Genesis Of Evil" is fucken generic, and about as necro, unholy and scary as a bag of meowing kittens. This sounds like "Diabolical Fullmoon Mysticim" Immortal with acidic vocals as on Mayhem's "De Mysteriis...
"Dominion In Pain"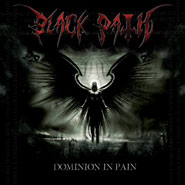 When you are involved with Cerebrum, probably the only Greek death metal worth remembering, why would anyone want to waste time fronting another band that sounds just like it? Kostas Mexis apparently, the guy currently fronting Cerebrum, also sings in this band – and that's where the good news end. The rest of the band is made up of fucken nobodies. Not that Black Path is terrible or anything,...
the newest interviews
new stuff from us
Wouter Roemers

I had some material done already before the demise of Lord Belial. Some of the material was actually intended for the next Lord Belial album, but since we disbanded I changed around all of the ideas into new songs.



Masterful Magazine - http://masterful-magazine.com