Least Worst Option
is the new and independently operated media review project of long-time Masterful Magazine scribe Wouter Roemers. He will remain with us, while doing his own project. The goal is to cover metal records, both old and new, in greater length and detail on comparison to the more compact reviews people have come to expect here. Least Worst Option will cover mostly metal records, but will occasionally venture into pop territory to keep things interesting, coverage of old and new video games is something to be found there as well. Check out all of this and more at
www.leastworstoption.com
.
Least Worst Option are on FaceBook too! So "like" them, share them and remember to visit them regularly.
news bloody news
we managed to write something
"We Are the Plague"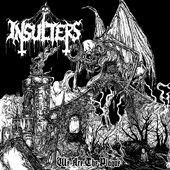 More drunken black/thrash! From Spain this time, and unlike Pervertor – it doesn't blow! Who knew... So this band features the drummer from Graveyard (the Spanish death metal band, not that hipster stoner band), and while it can hardly be called original, at least these guys know how to write a good song. Holy fucken crap, dudes. I'm not sure what the fuck they put in the water in Spain cos ...
new stuff from us
Wouter Roemers

I had some material done already before the demise of Lord Belial. Some of the material was actually intended for the next Lord Belial album, but since we disbanded I changed around all of the ideas into new songs.
"Hope" ep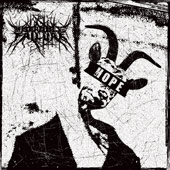 By Odin... Remember when I fucken said that the singer from Calvaiire should join a grindcore band? Somebody apparently must have read that memo cos Miserable Failure is exactly that: a grindcore band with hardcore vocals. Holy crap, this shit just fucken rocks. This is exactly the kind of shit I love. Miserable Failure sounds a fucken lot like "Inhale/Exhale" Nasum, "Scum" era Napalm Death, Exit Wounds, Kill the Client, early Brutal Truth and shit like that. I'm actually surprised that this isn't fucken released by Nail...
Wouter Roemers

I don't really consider it that much superior. But we KEPT the quality from 1st to 4th album, and that is something that is not easy to do! And I think there will come a 5th album that will kick just as much ass.



Masterful Magazine - http://masterful-magazine.com